How will today's news affect you? What about tomorrow?
Bennion Group is well known for early warning and market watch services.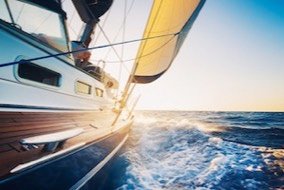 In addition to custom research, Bennion Group provides two "over the horizon" services that directly identify emerging trends and their industry impact. Both of these services tap Bennion's substantial process for integrating insights from industry experts, collaborating university academics, and peer company professionals.
For companies that are launching new products, entering new markets, or contending with emerging competition, combining the insights from these groups is essential for ensuring visibility into future customer demand and emerging competition.
Multi-client studies. From time to time, Bennion Group publishes multi-client studies. This approach distributes the cost of the study, making each one more affordable. Our efforts tend to focus in several industries including the following:

Aviation and Aerospace
Chemicals and Chemical Manufacturing
Energy
Heavy Construction and Construction Equipment
Information Technology and Telecommunications
Metals and Mining
Expert watch services. Even companies with sufficient resources to retain world-class experts on staff often find it difficult to integrate their insights into company strategy. Bennion Group's early warning and watch service provide a cost effective way to:

Tap the wisdom of company experts
Integrate these insights into company strategies
Develop sets of readily visible indicators that your product and market managers can track to identify key customer and competitor trends in time to react

Contact us today to learn more about Bennion Group
We are a global consulting company focused on helping our clients achieve top-line revenue growth. We are experts in product and market strategy, market influence, and competitive intelligence.