Acquisition and Merger Support
There are at least three ways to grow top-line business revenue:
1. Win more sales, whether from finding new customers in current or new markets, or from launching new products;
2. Improve the value of sales per customer (the "upsell"),
3. Change your market or alter your business model through "buying into" or merging with an existing business. (If this is an acquisition, it is especially true of the purchase is a strategic acquisition, rather than simply a financial one - intended to bring lower prices or to deliver economies of scale).
Bennion Acquisition and Merger Support Delivers: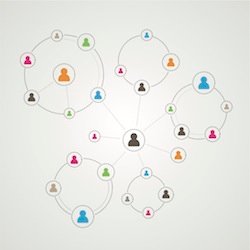 A.
Networked, on-the-ground research.
Bennion Group enjoys a strong business network in many geographical areas (including major U.S. cities, China, Africa, Europe, etc.) Collecting information on the ground through people that live there is particularly important in emerging markets, where web-based and syndicated information is less available.
B.
Confidentiality for the client.
It is normally very important to keep the identity of the client confidential during the early stages of any partner selection process. Early identification of the client can reveal market intent, and tip off competitors.
C.
Accuracy of information
. When the end-client themselves manage the early screening process, it often muddies the information flow, as prospective partners immediately begin a ritual that selectively conceals and reveals as they will.
D.
The best properties, on the best terms possible.
Bennion Group analysis delivers a clear picture of which properties fit your needs. Bennion Group due diligence and valuation ensure that you are getting a property that is properly valuated and that is economically viable; while Bennion Group strategic influence services can help deliver the deal at a price that you can afford.
Using intelligence to find and assess candidates for acquisition or merger
Early in the process, it is essential to identify the best M&A targets and to perform a rigorous "remote assessment" of these targets before actually approaching them to discuss the possibility of a purchase or a merger agreement.

This assessment permits the acquiring (or initiating) company to determine what real opportunities and risks might arise in an acquisition, and to approximate the cost of a deeper consideration – all tasks that should be performed prior to actually approaching the target company to discuss their interest and terms.
Assuming a target has been selected, and approached – and agrees to consider a purchase - it is time to start the difficult process of valuating the enterprise for purchase. We provide experienced financial experts to do this, including:
Once the target company has been approached, the due diligence process (separate from the financial valuation) can begin. A very abbreviated list of topics commonly to be covered follows.
Contact us today to learn more about Bennion Group
We are a global consulting company focused on helping our clients achieve top-line revenue growth. We are experts in product and market strategy, market influence, and competitive intelligence.