Call us. Let's start with what you need to accomplish and apply the training that will help you reach your revenue goals.
Bennion provides training in every service that we perform. We have trained thousands of strategists, intelligence researchers and analysts, sales teams, project and product managers, and negotiators in many of our tools over the years. The specific training we provide always depends on what you must learn now to maximize your chances for growth. We provide training for clients using the same tools that have worked for ourselves. Classes include Body Language and Conversational Intelligence.
Anyone looking increase their ability to convert more leads into sales; to convert routine contacts into sources of sales and competitive intelligence, or to improve their company's ability to understand, to anticipate, or to influence the behavior of other key market players.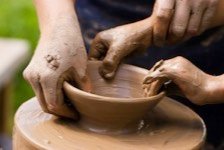 Bennion training either enhances individual skills, or improves a team's ability to win concrete market results. An individual account representative, for example, might take a specific course on improving their influence with clients; a team might train to combine their skills to win a sales campaign. All training is highly interactive, providing participants a chance to try out their new skills in a classroom setting.
Once core skills are in place, it's time to use them in practice. Our advanced courses are actually workshops, in which we work together with your staff, helping them apply the tools they've learned to the specific work they must perform.
Call us.
Let's start with what you need to accomplish – and what training will help you reach your revenue goals. A short diagnostic is often an excellent way to start. We gladly tailor our training to cover just those things you need most.
Traning Courses that We offer
Wild animals use non-verbal cues, tones and gestures to communicate. So do we.
Research shows that about 95% of all our human communications are non-verbal.

Despite your intuitive understanding of gestures and tones; have you ever had a "sure deal" fall through?
Have you ever desperately wished you knew how you were coming across? Or been actively deceived when it really mattered?

Body language training helps you communicate as nature intended.
Humans combine words, tones, movements, and positions to make themselves understood, and they are common cues that anyone can learn to interpret. All it takes is training.

Can you tell when your clients/associates...
• Get the picture?
• Are open to the deal?
• Are stonewalling or lying?

What is your body telling them? Do they know when you are...
• Excited at the prospect of a close?
• Upset by an outcome?
• Impatient, bored, or nervous?
Positive Influence Training
The power to influence is the most important communication skill you have.

Is it important to you…
• To be able to influence others to your way of thinking?
• To be able to understand the 'filters' that others hear you through?
• To be able to develop an almost immediate rapport with a wide variety of people – customers, clients, partners, employees, and competitors?
• To be able to read the body language of others to understand whether they are connecting with your message or to detect skepticism or deception on their part?
• To dramatically increase your sales over your current ratio?

Through Bennion Group's proprietary Positive Influence Training, we give you the tools and help you acquire skills that will allow you to connect with people so that they hear, understand and believe your message.

Conversational Business Intelligence
conversational business intelligence
℠
- The art of getting information without asking questions. So much of the information we need is just not available for the asking. How can you ethically gather sensitive information without asking questions? What if you need to know, for example, how much is in your prospect's budget – or who the competition is?
conversational business intelligence
℠
helps you ethically extract detailed market information from specific conversations, while simultaneously building the relationships essential to your business.
conversational business intelligence
℠
helps you target, elicit, and gather additional crucial information that is simply not available through questions alone.
Our introductory course includes:

1. Training and practice in the basic principles
of
conversational business intelligence
℠
and trade show intelligence.
2. An introduction to core techniques for selecting, targeting, and developing individual intelligence sources, and tools for building and maintaining networks of sources
We are a global consulting company focused on helping our clients achieve top-line revenue growth. We are experts in product and market strategy, market influence, and competitive intelligence.